Events
Nov 06 2023
2023 Microeconomic Report | Rethinking Urban Migration: Policy Options for Cities in Latin American and the Caribbean
Inter-American Development Bank | Washington, D.C. | United States of America | 1300 New York Avenue N.W., 2nd Floor | La Plaza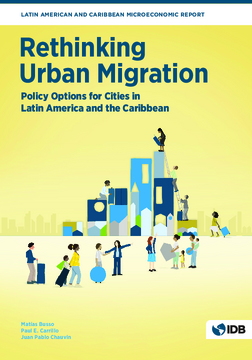 The potential challenges associated with migration to cities have justifiably received much attention. But they may obscure the significant opportunities that migration also offers for receiving communities seeking to boost economic development. This report is an invitation to rethink urban migration, paying due attention to the opportunities for local economies that emerge with the arrival of both internal and international migrants and encouraging policymakers to capitalize on them. By tailoring policies to specific contexts and bridging short-term constraints with long-term solutions, cities can leverage the skills and diversity migrants bring, fostering innovation, productivity growth, and prosperity for all. The pages of this report offer guidance on how to go about this task.
Previous editions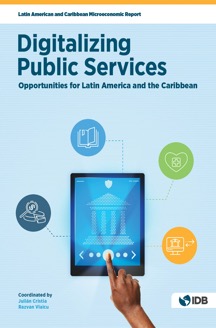 2022
The COVID-19 pandemic has sped up digital transformation and brought within reach the possibility of dramatic improvements in public services for millions across Latin America and the Caribbean. How can governments leverage digital technology to make the state more efficient and drive inclusive development? This report reviews evidence on available policy options in education, health, transactional services, and fiscal management, providing cost-benefit analyses that will help governments set priorities in their digitalization efforts.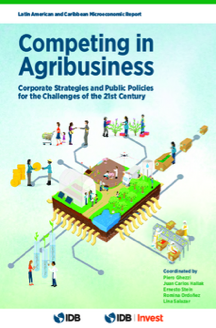 2021
Amid a complex set of geopolitical challenges, innovative agribusinesses in Latin America and the Caribbean have an opportunity to better integrate into global value chains. Successful actors have not followed a single recipe. To prevail in the international market, they have taken advantage of strategies ranging from off-season production and quality seals to cutting-edge technology and personalized products.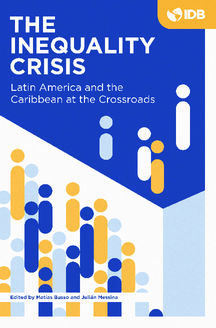 2020
The societies of Latin America and the Caribbean had been practicing social distancing long before the coronavirus pandemic moved in to test their resilience and expose their vulnerabilities. This is the social distancing caused by extreme inequality in the region, which saps citizens' faith in the common good and widens the gap between rich and poor.